Was Called Barren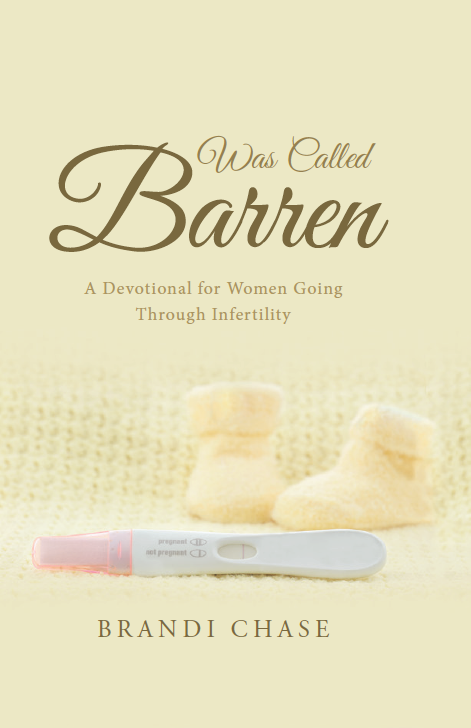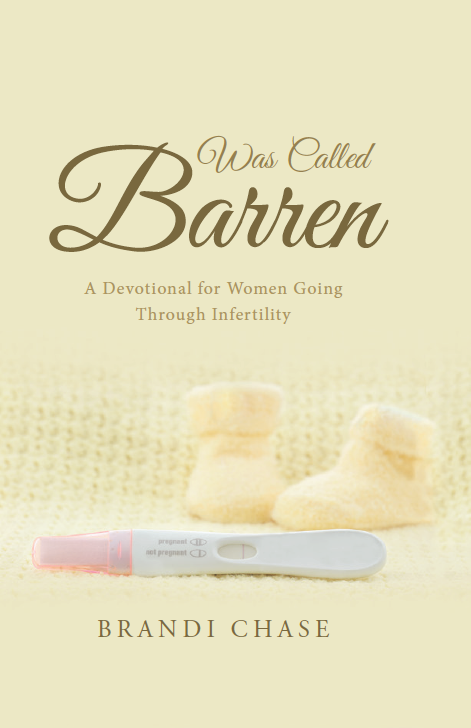 Was Called Barren
A Devotional for Women Going Through Infertility
Title: Was Called Barren: A Devotional for Women Going Through Infertility
Book: 8.5x5.5, 220pp
Publisher: Westbow Press
Release: 2016
Retail Price: $17.95
Shipping: USPS
Shipping Date: within 3 days
From the Back Cover of Was Called Barren: A Devotional for Women Going Through Infertility
Trying to get pregnant?
Is it taking longer than expected?
Not happening how you dreamed?
You're not alone.
Through "Was Called Barren," Brandi walks alongside you by unveiling her own real-life experiences and journey through infertility. Brandi gives hope to women waiting for expectancy by sharing her private, up-hill, zigzag, and unexpected long distance voyage to motherhood.
"Was Called Barren" is a self-paced devotional with 40 personal testimonies
that transparently talks about baby showers, fertility specialist appointments,
maternity tours, stupid things people say, and more in a heart-to-heart style.
Each chapter is interwoven with scriptures and reflection questions; along
with room to journal your thoughts.
Don't lose hope, and don't walk this journey alone! Renew and refresh your
belief in your baby promises with "Was Called Barren."
Chapters:
Welcome Letter
A Note from Darren Chase, Brandi's Husband
1. Preparation
2. Praising out the
3. Midnight to Morning
4. Building Faith
5. Vicious Cycles
6. If God Is Good, Why Is He Withholding Good?
7. Doing My Part
8. When God Shows Up with Cupcakes
9. Playing Mental Ping-Pong
10. Contentment
11. Buying in Bulk
12. Living with My Blinders
13. Crushed and Disappointed
14. But God 15. Believing for the Impossible
16. Purity with Purpose
17. Mourning the Womb
18. Keeping Your Hope in Front of You
19. Stinky Thinking
20. Buried Dreams
21. Who Do You Seek First?
22. Thought Life
23. What Schedule?
24. Be a Sunflower
25. 2 > 1 or Two Are Better than One
26. Birth Control
27. Baby Promises
28. Suddenlys
29. Being Called or Driven
30. Stupid Things People Say
31. Making a Way in the Desert
32. Baby Showers
33. Mirror, Mirror
34. Why Is She Pregnant and I'm Not?
35. Date Night
36. Control Freak!
37. Take the Desire Away
38. Deferring Life
39. Watch Your Mouth
40. Comforting When You Need Comforting